Welcome to...
THE WAGONS.CO.UK
click here to email:
THEWAGONS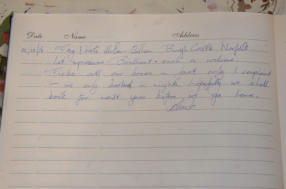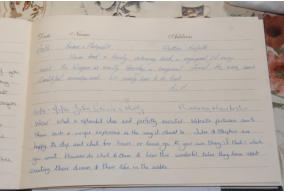 "1St Impressions – Brilliant & such a welcome.
Ticks all the boxes in fact only one complaint
– we only booked 6 nights. Hopefully we shall
book for next year before we go home."
"Have had a lovely relaxing week and enjoyed it very
much. The Wagon is really quirky and original, loved
the area and the beautiful countryside. We surely
hope to be back."
"Wow! what a splendid idea and beautifully
executed. Website pictures cant show such a
unique experience in the way it should be. Julie
and Stephen are happy to stop and chat for hours
or leave you to your own thing if that's what you
want. However do chat to them to hear their
wonderful tales about creating their dream life on
the Wolds."
"This has been a lovely, quiet episode in a busy year. What a
tranquil place, everyone so friendly and yes if you need to
contact the outside world there's somewhere nearby. We
have sampled all the local hostelries and have not had a bad
meal anywhere – including our Enthorpe Wagon breakfasts!
Many congratulations Julie & Stephen on developing your
idea, it's a haven of peace. We wish you all the best for the
future and will make sure you get some excellent publicity in
our local areas. We will surely see you again."
BELOW are the transcripts of the actual guest book entries shown on the right
Unlike some sites who pick their best 6 reviews, what follows is a sample of
consecutive reviews taken at random. We currently have 5 full books.
Still, we have been going for more that 18 years - which says it all.
Enjoy Julie & Stephen.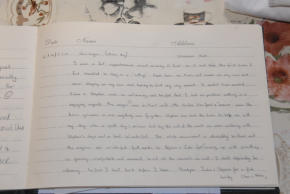 "I was a bit apprehensive about coming at first as it had been the
first time I had travelled to stay in a "cottage". I Have been on tours
and cruises on my own but never staying on my own and having to
find my way around. I need not have worried Julie and Stephen
were so welcoming and helpful that I had no problem settling in
and enjoying myself. The Wagon was brilliant with little touches like
fruit and choccies plus the basic groceries in case anything was
forgotten. Stephen even took the time to help me with my dog who
is quite shy and nervous but by the end of the week we were
walking with Stephen's dogs and no lead. Wonderful! The whole
environment is absolutely brilliant and the Wagons are wonderful.
Full marks to Stephen & Julie for coming up with something so
quirky, comfortable and unusual. I loved all the animals as well. I
shall definitely be returning. In fact I shall book before I leave.
Thank you Julie and Stephen for a fabulous holiday."
"Had a really great time, loved everything
about the place. Will have to come back as we
never did and saw all that we wanted to do. Be
back soon."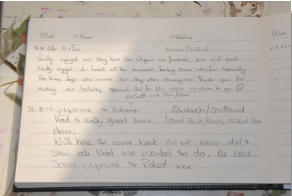 "Really enjoyed our stay here the Wagons are fantastic,
peace and quiet really enjoyed it. Loved all the animals
feeding them was fun, especially the dogs, who made our
day when chasing the car. Thank you for making our holiday
special and for advice on where to go."